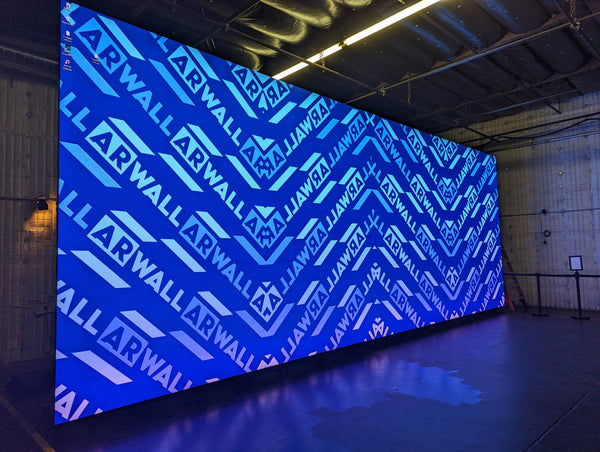 Forging Virtual Production: How ARwall's partnership with Soapbox Films is changing the game for large-scale and independent filmmakers alike
Soapbox Films, the production studio known for films like the first ever entirely female-led horror film XX, partnered with ARwall to build a brand new virtual stage at its facilities in Los Angeles. The virtual backdrop displays real-time 3D (RT3D) in-camera composited video, enabling the studio to host extended reality (XR) film productions.  
ARwall delivered the hardware for Soapbox Films' virtual production facility. The studio displays real-time 3D visuals at a high refresh rate with no artifacts or color banding. Additionally, the device has a matte screen finish to remove light glares from external physical lights.  
Soapbox Films' VP stage also features AX Pro 1.5mm by Absen LED Panels, purpose-built for in-camera production. The panel enables a film production team to display visuals with advanced color and cadence qualities at a 6K horizontal resolution. 
Finally, Soapbox Films also integrated ARFX Pro Plugin and ARFX Launcher collaboration tools that increase efficiency by dramatically reducing downtime on set. 
By partnering with Soapbox Films, ARwall is promoting virtual production tools through a new piece of filmmaking kit, now available to LA production teams. Soapbox Films is inviting large-scale and independent film productions to leverage the facility.   
The result is that Mandalorian-style virtual production tools are becoming more readily available for filmmaking productions of any size. ARwall is demonstrating the power of this technology and with partnerships such as these helps push the industry towards varied and ambitious creative productions. 
Want to hear more about ARwall's partnerships in Virtual Production? Check out our Partner Stages page.