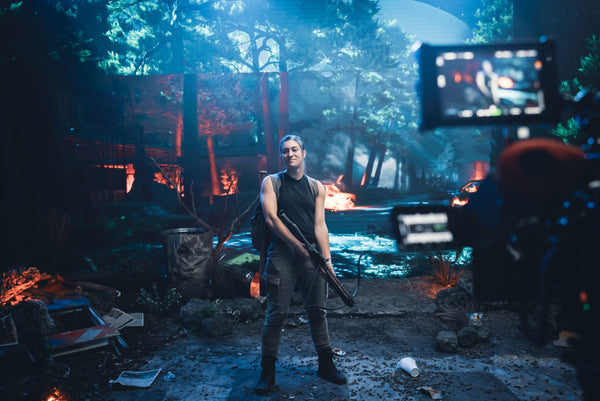 Delivering a New Virtual Production Stage for CinePacks
We recently installed a state-of-the-art Virtual Production stage for CinePacks, a leading provider of digital assets for filmmakers and content creators.
The new stage, provided by LED manufacturer Absen, will be a game-changer for filmmakers, delivering a cost-effective and efficient solution to creating dazzling visual effects without traditional green screen technology. With our Virtual Production stage, Cinepacks can offer its clients even greater creative freedom.
"We're excited to work with ARwall and Absen, leveraging their cutting-edge technology and expertise to create immersive content," said Andy Chen, Co- Founder of Cinepacks. "The virtual production stage has exceeded our expectations, and we're looking forward to exploring all the creative possibilities it offers."
"We're excited to bring the team at Cinepacks an upgrade in display tech that improves color reproduction, cadence, and gives them that beautiful anti-glare matte finish so they can light to their heart's content," says Rene Amador, CEO and Co- Founder of ARwall. "Cinepacks has done some amazing work with their older LED backdrop, and we're excited to help them in their journey to take their content to the next level."
The virtual production stage boasts an Absen PL Pro 2.5mm, 30x12ft, meaning Cinepacks can create high-quality visual effects on the fly, reducing post-production time and costs but still delivering amazing results.
Do you need help building a Virtual Production stage?