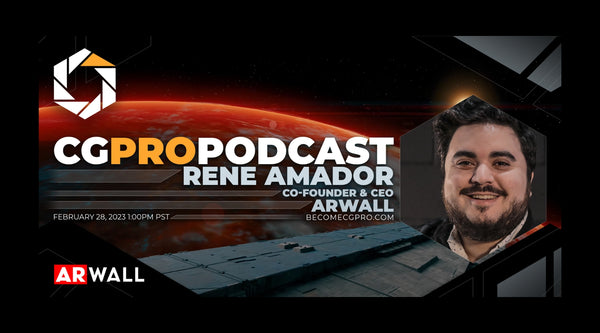 CGPro Podcast interviews Rene Amador about AR and Virtual Production
CG Pro Podcast recently interviewed ARwall's CEO and founder, Rene Amador. Presented by VFX Artist Edward Dawson-Taylor, CG Pro Podcast focuses on CG and filmmaking, Virtual Production and real-time. Previous guests include industry figures such as filmmaker Haz Dulull, VFX Artist Jonathan Winbush, and Epic Games' Brian Pohl.  
Check out the podcast to hear Rene's insights on innovative ways to combine filmmaking and new tech. With 24 years of experience directing over 350 commercials, short films, and pilots, plus a SXSW Accelerator award under his belt, Rene is ideally placed to share his wide-ranging industry knowledge. 
Among the topics Rene covers are specifics about LED walls, working with set pieces and props, and building your own environments to plug in. The podcast was a great opportunity to reflect on ARwall's history and successes, as well as looking to the future to discuss what's in store for Virtual Production. 
Want to hear more? Listen to Rene's CG Pro Podcast episode